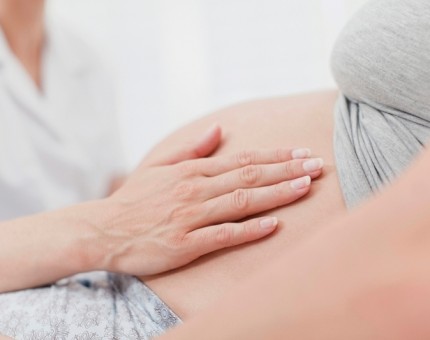 Whether you're a first time mother or are having your fifth baby, the support of a trained community-based doula can make your birth and postpartum experience a more positive and empowered one.
A birth doula is a professional who provides compassionate, continuous physical, emotional and informational support to a mother (and her partner) before, during and after childbirth to help her achieve her birth goals, and have the healthiest, most satisfying experience possible. Studies have shown remarkable improved physical and psychological outcomes for both mother and baby when a doula is present in her care and part of her birth team. Doulas make an impact on the increased well-being of the entire family!
Postpartum doulas are there to walk alongside families as they move into their new roles as mothers, fathers, and siblings. They are trained to understand just what new babies and new mothers need, from companionship to baby care to help around the home. The doula helps you with
soothing techniques
breastfeeding or bottle-feeding support
explains normal newborn characteristics, behavior and development
and so much more!
In this initial postpartum period, it is important to foster a healthy mother-baby bond and relationship, which will provide a strong foundation for the years to come.The quality of emotional care received after going through the challenges of birth is one vital factor that can strengthen the emotional ties between mother and child. All members of the family benefit with having a postpartum doula on their team!
To read more on how doulas can help improve outcomes please visit www.dona.org