How You Can Make an Impact
The Doula Foundation is supported by grants, as well as private gifts from individuals, businesses, and foundations. Any donation that you make, whether big or small will make an impact on families here in our community. 100% of the funds we receive stay local. We provide services to our under served families at no charge to them. Our goal is to empower and support families and your gift will help us do that.
You may also view our Amazon Wish List by clicking here and purchasing essential items every new parent needs!
We also accept donations of gently used baby and maternity items. You may drop off your gifts at 1901 E. Meadowmere St. Springfield, MO 65804.
Sponsor a Mom and Baby
Our doulas are at the heart of what we do. For $1,000 you can sponsor a mom and baby and make a lasting impact on both. Your gift will provide a doula for the mother, who is there throughout the pregnancy, attends the birth, and provides postpartum support. They are there to educate, empower, and ease the concerns of the mother and her family. Without these women our foundation would not exist, and some of the moms we serve would be alone at the birth of their child. We will provide you with periodic updates on the mom's journey with her doula as well as an update after the birth.
$1,000 – $500 – $250 – $100 – $50 – $25 – $10 – Where it's needed most
With your gift of any of the above amounts you are allowing us the freedom to designate the funds where we need it the most. Here are a few examples of how your gift will make an impact:
Childbirth Education
We provide weekly childbirth education classes that are vital to the families we serve. This four week program covers the process of labor and birth, physical and emotional care during pregnancy and birth, comfort measures, medical interventions, early post-partum, and newborn care. Knowledge is power and without the classes that we provide, many of the families we serve would not have access to this knowledge. Help us build strong, confident young families with your gift today.
Prenatal Yoga
Prenatal yoga and health education is yet another way that we are strengthening young moms, in this case both physically and emotionally. These classes help reduce fatigue, back pain, indigestion, and nausea. They also help the mother prepare for successful parenting by cultivating a strong sense of self.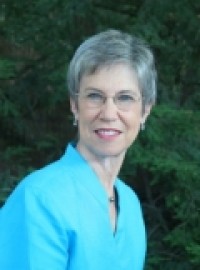 Our wonderful co-founder passed away in 2012, but she is not forgotten. Ask anyone that knew Ginny, and you'll immediately get a smile and a story about what a wonderful person she was. Make a donation in her honor to help us continue to provide the support that she was so incredibly passionate about.
"In honor of" contribution-If you would like to make a contribution to the foundation in honor of someone who had a profound impact on you when you were starting your family, feel free to do so. We sometimes take for granted those that are in our life to support us during these critical stages. Make a gift today to see that each woman has the support she needs during pregnancy, childbirth, and early parenthood.