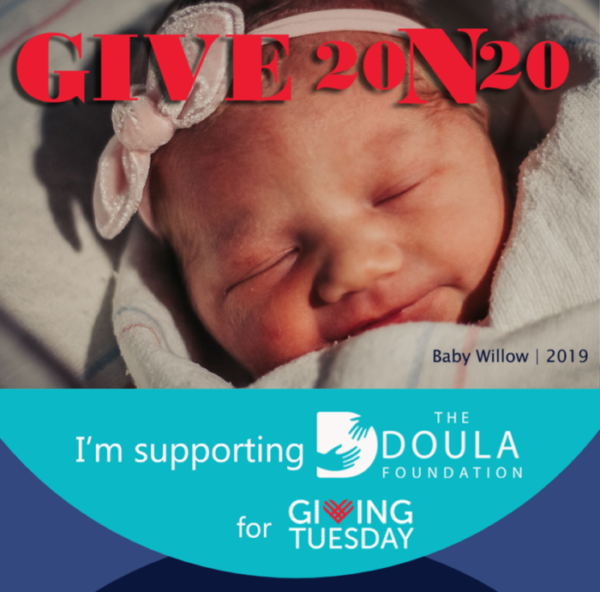 Giving Tuesday 2020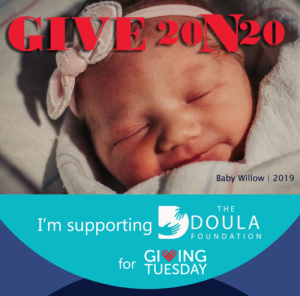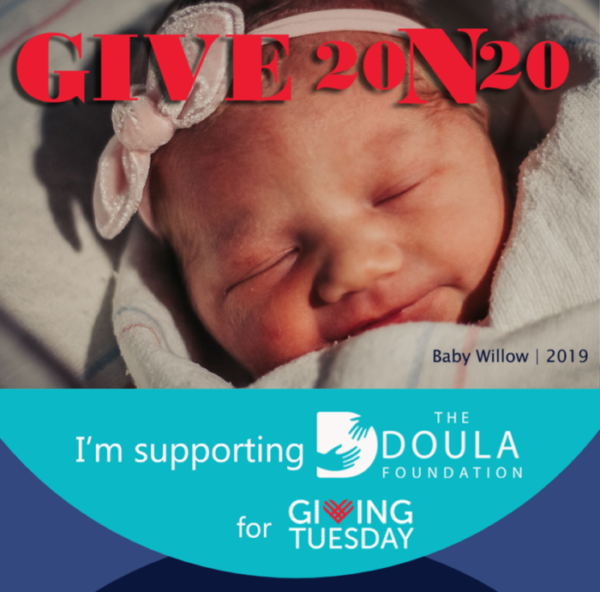 This year, we are celebrating twenty years of serving babies and their families right here in the Ozarks! We had big plans for a yearlong celebration, culminating in our annual Night of Caring banquet…and then of course COVID-19 happened. During the pandemic, The Doula Foundation has experienced a 300% increase in need while donations were scarce.
We are so blessed for the dedication of our staff and doulas as we met the increased need and quickly transitioned to virtual classes, birth and postpartum consultations, parenting support and education, and drive-through baby and maternity essential services.
Due to the pandemic, families in need are on a waiting list needing scholarships today! As we celebrate our 20th Anniversary of changing lives and restoring families, we do not want to turn anyone away.
From now until December 31st, you have an opportunity to help. We are challenging families to pledge a monthly gift! Even better, we have a challenge gift of $20,000 that will double your gift today!
Your partnership is vital to continue providing these essential programs and services for newborns and moms in need! When families are healthier and stronger, our community is stronger!
Click here to give your gift today and help us reach the challenge gift goal of $20,000. Then share our post via social media to let your friends and family know you support The Doula Foundation for Giving Tuesday!