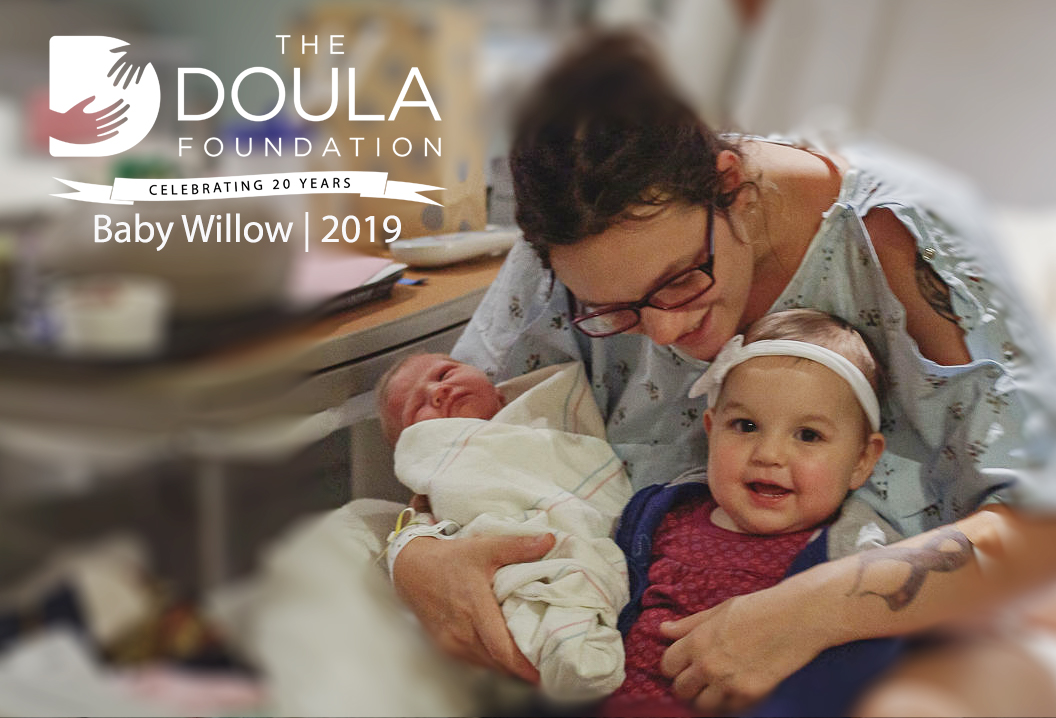 Doulas Are Adaptable!
Here at The Doula Foundation, we are so proud of our team for responding immediately to the challenges presented to our families by the COVID-19 crisis.
Our doulas have the expertise, training, and experience to rise to the occasion when the unexpected becomes reality. After all, what is more unpredictable than childbirth?
Just last week, our doulas and staff arranged to move our weekly in-person yoga and childbirth classes to virtual delivery. Upon learning that diapers and wipes were becoming hard to find, we arranged a drive-up diaper pickup for our families in conjunction with donations with our neighbor and partner, Diaper Bank of the Ozarks. As important visitor restrictions were introduced at hospitals, one of our doulas supported a family via video chat to ensure that her critical expertise and encouragement was still available to the birthing mom and her support person. On a daily basis we are offering phone support to mothers who need a helping hand (and an ear to listen!)
These are just a few examples of the numerous ways The Doula Foundation is adapting day-by-day as new challenges arise. We are so blessed and grateful for the adaptability of our team!
The Doula Foundation is a Community Based Doula model program and many of our team members are also Community Health Workers, so our staff is well trained, armed with up-to-date evidence-based information and other tools needed to offer our current families the same compassion, support, and a listening ear that has comforted thousands of families throughout the Ozarks over our past 20 years of service. Our team of certified perinatal community health workers that specialize in birth and postpartum support are able to help reduce stress, anxiety, and provide prenatal support to avoid the emergency room, and avoid low birth-weight and preterm deliveries.
The majority of our families were already at-risk clients with little to no support prior to the developments of the past weeks. Right now, there is a critical need for our services, as many expectant and new moms are terrified about the uncertainty we are all facing. These families have already experienced serious trauma and upheaval, so they look to their doula to provide some reassurance and a sense of normalcy, which can help give them the confidence needed to endure stressful circumstances.
During these anxious times, we need your help more than ever to continue providing emotional and educational support to these mothers and their families before, during, and after childbirth so that they can have a strong, healthy beginning for their newborns.
This is a time of uncertainty for all of us. One thing that is certain, at The Doula Foundation, our team is trained specifically for the uncertain and unpredictable! This unusual situation has helped confirm that what we do for newborns, moms, and families in need, every day, is invaluable!
Remember that strong, healthy families mean a stronger, healthier community!
Join us in our continued mission to give babies and families a healthy start!
Click the blue button below to donate today.
The Doula Foundation | www.doulafoundation.org | (417) 832-9222